Limited edition Thorgal statue
Epic Statues and Polish Comic Art are proud to present a collectible, limited to only 80 copies, licensed Thorgal statue.
The Thorgal statue in 1:4 scale (54 cm high) was created in direct cooperation with comic book creator Grzegorz Rosiński. Thorgal stands in an epic pose in a winter wonderland – Island Among the Ice. One hand is resting on a sword and the other is holding an axe. On his back is attached a bow with which he does not part. Under his feet we see the helmet of the Lord of the Three Eagles. We put a lot of work to convey the incredible character of the figure and create very realistic details. The entire statue was carved with the utmost care and attention to detail. Each piece is hand-painted and made of the finest materials.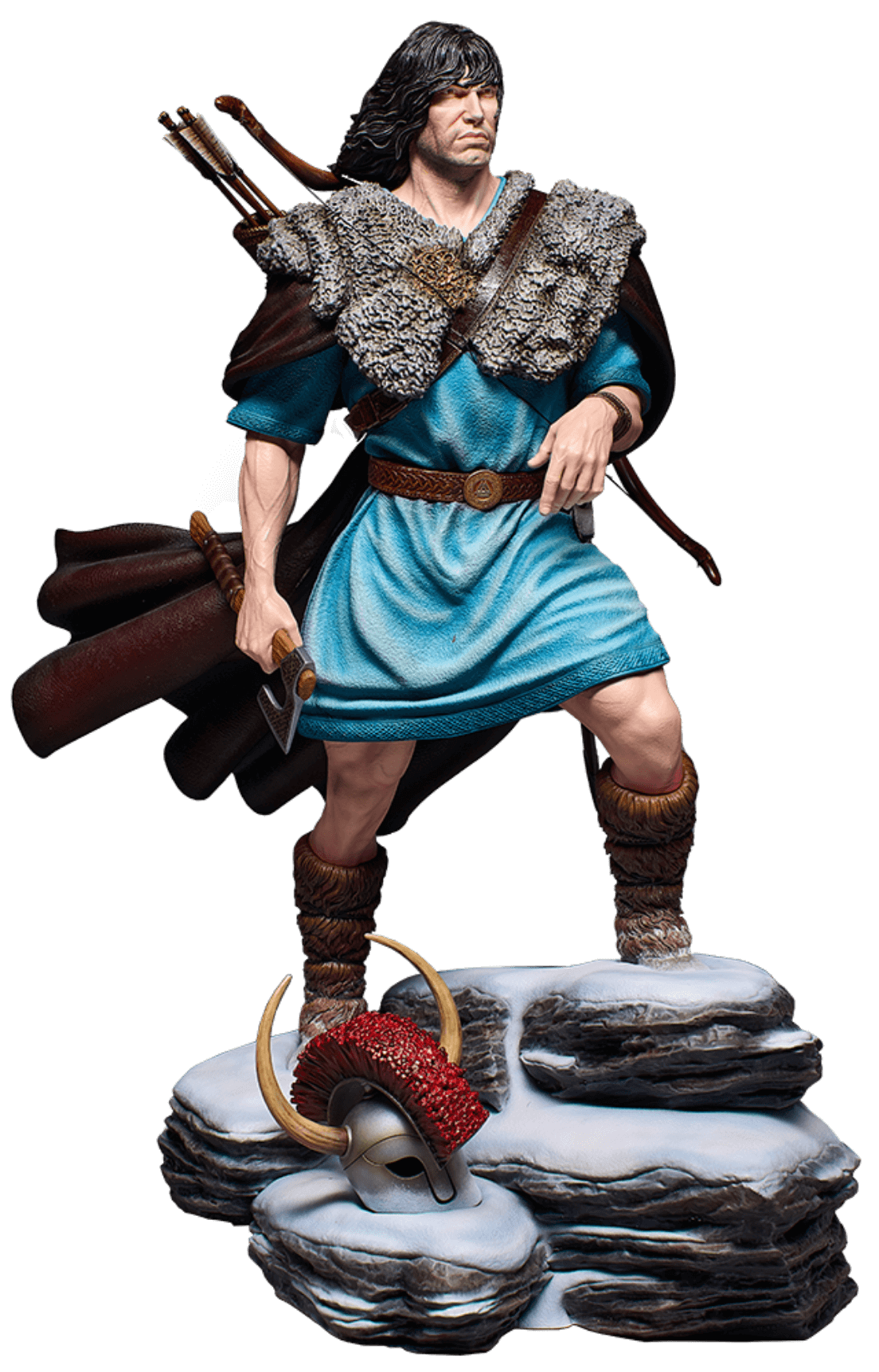 Unique collectible value
Each copy has a unique number and a certificate of authenticity with Gregory Rosinski's handwritten signature.
Gallery
Specification
Brand Thorgal
Manufacturer Epic Comic Art
License Grzegorz Rosiński
Material Polystone
Number of copies 80
Weight 12kg
Box dimensions TBA
Product dimensions
Product height 54.00 cm
Product width 44.12 cm
Product depth 36.15 cm
Artists
Kim Cuesta Mora - Statue sculpture
Bento Ribeiro - Sculpture of the second head
Rafał Dudzicz - Painting the prototype
Wojciech Kałużny - Art director
Grzegorz Rosiński - Artistic supervision